Hidden Fence Installation and Training
Hidden Fence brand pioneered the only dealer installed Cat fence Containment systems available in Australia. Hidden Fence has developed the only training protocol that's proven to help contain cats using an electronic cat fence system. This specific training protocol and technique twas developed in 2003 and is actively used here in Australia, and internationally.
Hidden Fence offers the only Professional Grade invisible cat fence containment system in Australia. Professional systems are tailored to the individual application and engineered to stop any and all breeds from escaping their boundaries.
Professional Cat Fence Installation
No two Hidden Fence Systems are alike.
Each system is tailored to a customer's specific needs, whether you own a small courtyard, Suburban block or large acreage; Size doesn't matter. Even native wildlife can be better protected.
Unlike conventional fencing, our hidden fence goes practically anywhere—through hilly, rocky terrain, heavy bush areas, even under water.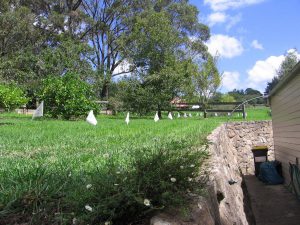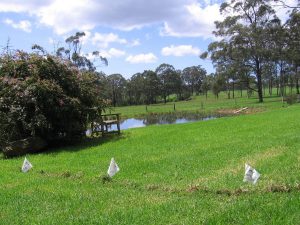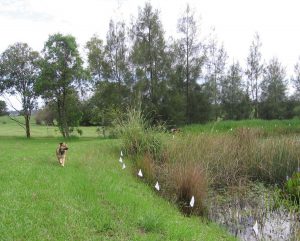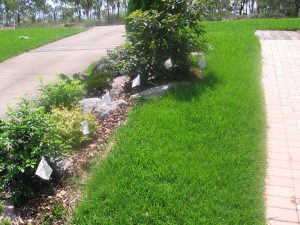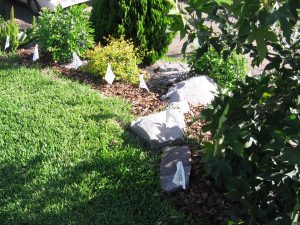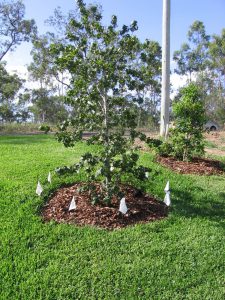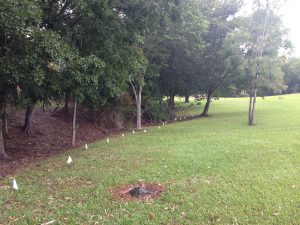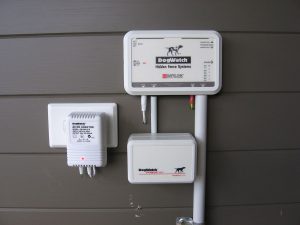 Hidden Fence professionals are updated on the latest installation techniques to maximise the effectiveness of the hidden fences ability to contain your pet. Cat Containment systems need careful consideration regarding placement and programming. Not being aware of these considerations when installing can adversely affect the outcome of your cats welfare. Trust Hidden Fence to ensure proper installation and fitting.
Our professionally trained representative will install your system so that it is hassle free for you. We come fully prepared with all the tools to accomplish the installation neatly and quickly. We completely customise your new system so that it keeps your pet in and at the same time satisfies your specific needs. We can keep your pets from swimming in the pool, getting in your precious gardens, climbing trees and at the same time allow them access to some, or the entire property, rivers and dams without the fear of them running off.
Cat Fence Training and Conditioning
The combination of the Hidden Fence System and behavioral training is a powerful tool to keep your pet home.
Hidden Fence brand's Managing Director, Vance Plummer has developed specific training and conditioning techniques to maximise the cats understanding and clarity of what's expected while minimising the consequences of the stimulation both in frequency and delivery.
Since all of our training is performed on-site, your trainer will attempt to discover the underlining reasons why your pet is escaping, and incorporate a balance between consequences and positive reinforcement training. This is crucial for your pet to learn his new boundaries on an invisible cat fence containment system.
Only this balance will successfully contain your pet safely, and above all else, humanely. We offer only personalised on-site pet training to guarantee positive results.
"The cornerstone of effectively changing or improving any behavioral pattern is – clear, balanced and consistent training."
Every Cat is different. Some Cats may be more energetic and/or unfocused, while others may have a softer disposition and may need greater care with training in a more anonymous fashion.
"We customise our cat fence training to your cats temperament and needs."
Each session is specifically designed to meet certain objectives that will ultimately allow your pet to play freely and safely in your yard without escaping…GUARANTEED!!
When you call Hidden Fence, you are contacting the only professional electronic invisible Cat fence experts in Australia. Only Hidden Fence brands cat fence offers on-site service with trained professional staff educated in installing and programming your new Hidden Fence brand invisible cat fence. Hidden Fence staff are also trained in the fundamental principles of Operant Conditioning for training your pet to their new electronic invisible cat fence. Call the experts in cat fence containment solutions.