We all want to have that perfectly trained dog. Your dog should respond to different commands and be able to recall when you need them to regardless of the distractions around them. However, training can be difficult and time-consuming, especially for new pet owners, which is why dog training collars in Australia are so popular. 
Outdated dog shock collars lack the sophistication needed to effectively train your dog. In comparison, modern 'electric dog collars' in Australia are a great tool to assist in training your dog at any stage from puppy to adulthood. Further, the range of electronic dog collars at Hidden Fence is designed to suit all dog breeds and sizes.
There are several dog trainer collars on the market, which provide excellent alternatives to shock collars and electric dog collars in Australia, perfect for everyone from pet owners to professionals. The 3 main dog trainer collars available are, anti-barking/no-bark trainer, remote trainer and walking trainer.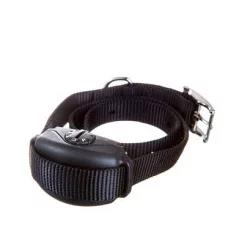 No-Bark Trainer Collar
Anti-bark dog trainer collars are perfect to correct your dog's barking behaviour. Excessive barking is not only a problem at home but can also impact you and your dog when out walking or when socialising with your dog.
No-bark training collars work by delivering a vibration or electronic stimulus to your dog when they bark, unlike the shock delivered from shock collars. The amount of vibration or electronic stimulus increases gradually as your dog continues to bark and then resets after they stop. This discourages your dog from barking and breaks a cycle of negative behaviour. 
Breaking the cycle of excessive barking is important, particularly when socialising your dog with other dogs, as the barking may trigger a negative response. This can result in an unsafe situation. Dog training collars in Australia are very useful for breaking the cycle.
Anti-bark training collars can be used for more than just correcting negative behaviour. The dog training collars available in Australia can also be included in training from the very beginning to assist in creating positive behaviours.
Remote Trainer Collar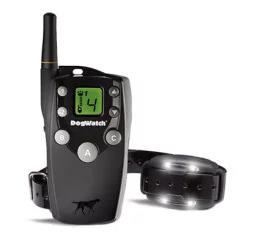 Remote dog trainer collars are a great aide when training your dog. When used by a dog owner or a professional, a remote trainer collar can address a range of negative behaviours and assist in establishing positive ones, without the need for antiquated shock collars and electric collars.
Negative behaviours can make it challenging for you or others to bond with your dog and limit the opportunities to include them in your life. Behaviours such as jumping up on people, not recalling when asked, excessive barking or anti-social behaviour can all be trained out of your dog with the assistance of a remote trainer.
Remote trainer dog collars work by allowing the pet owner or professional trainer to deliver a vibration or electronic stimulus to the dog as required via remote control. This allows breaking the cycle of negative behaviour as it is occurring.
Hidden Fence has several videos and training guides on the website that can assist in successfully using a remote dog trainer collar in Australia.
Walking Trainer Collar
Walking your dog can be challenging, particularly if they are poorly trained and even more so if they are a large breed. Walking Dog Trainer Collars make training your dog much simpler. The collars are easily used by both pet owners and professionals and are readily available through Hidden Fence in Australia.
Your dog constantly pulling on the lead or misbehaving when they meet other people or dogs can take the joy away from walking them. A Walking Dog Trainer collar is designed to provide vibration, sound or electronic stimulation to your dog when they're pulling on the lead. The dog collars are effective at training your dog to walk calmly, with most dogs improving within minutes of using the collar.
The best range of dog training collars in Australia is from Hidden Fence. Hidden Fence is a team of pet professionals who specialise in containment and training devices, including, invisible fences and electronic collars. Their range of dog trainer collars in Australia is suitable for the training and socialisation of any size or breed of dog and provides an excellent alternative to dog shock collars and electric dog collars in Australia.