We love our furry friends, and even when we're not with them every second of the day, we want to know they're safe and protected from the dangers of the world.  An invisible dogs fence is a sure way to ensure pet safety when you're not home.  However, finding the best company to install a hidden fence may not be as effortless as you may desire. Here, we'll discuss the wide network of invisible dog fencing installers in Australia and how you can be on your way to reaping the benefits of your smart, new investment.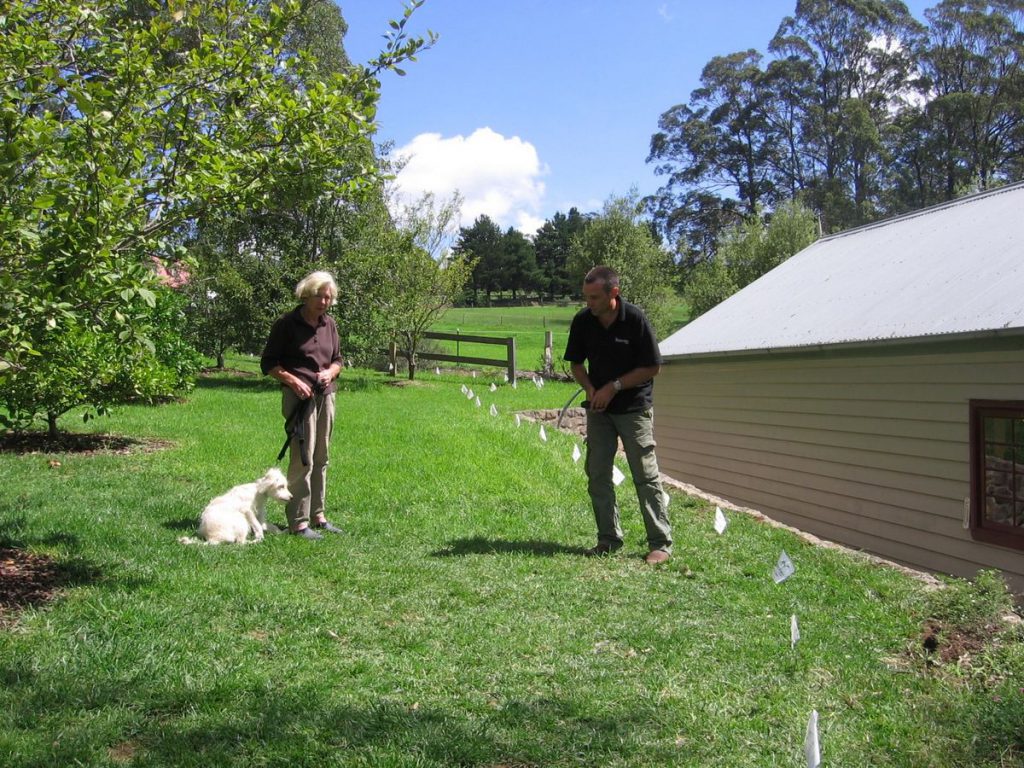 If you're like most people in today's digital age, when looking for local, reputable dog fencing installers, a google search is your first stop. Because there are many interchangeable terms for invisible dog fencing, it's important to be aware of the appropriate terms to give you the best search engine results. A common term used to describe invisible dog fencing is the well-known 'electric dog fence'. However, this term is inaccurate and using an electric fence for dogs as a pet containment system in Australia is actually illegal. When people are looking for containment systems in Australia, the most promising results will be returned when the term 'invisible dog fence' is searched.
Some popular locations which are serviced by Hidden Fence in South East Queensland include the Gold Coast, Ipswich, Redland Bay, Moreton Bay, Sunshine Coast and Brisbane. Brisbane is actually the head office for Hidden Fence in Australia. More regional areas such as Jimboomba, Pullenvale, Maleny, Gympie, Toowoomba and Stanthorpe are also serviced. Further afield, Hidden Fence Distributors can be found throughout Central Queensland and across all the states of Australia and offer a full range of invisible dog fencing, including all components for an electronic dog fence.
To find your nearest distributor, search here.
Most of these suppliers offer the option to purchase invisible dog fencing online and have electronic dog fences and collars shipped directly to your front door. Importantly, they also offer professional installation and training.
If you are absolutely keen on doing the hard work of installing your new containment system, please see this post that walks you through what it takes to complete such a project. https://hiddenfence.com.au/products/dog-fence-diy-self-install/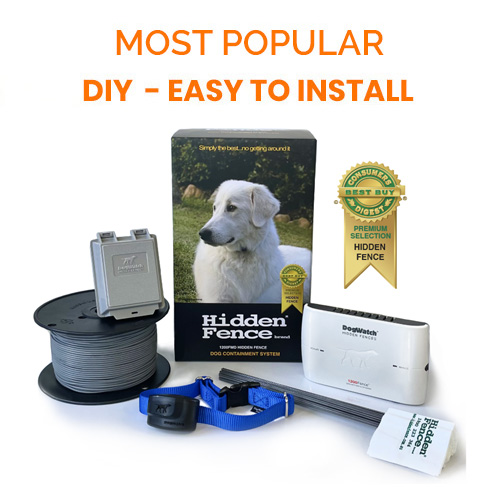 Please seek further help from a distributor if problems arise or if you require more specific training.
Because electronic dog fence containment systems are for the safety of your pet, and require proper installation to provide the safety that's intended, it's recommended that you consider professional installation and training. The many available google results returned when searching for electric dog collar fences offer the option to simply purchase online and do the hard work of installation by yourself or offer lower quality products. However, Hidden Fences offer not only quality and safe products but also offers the option to supply you with your fencing needs and to properly install your new safety investment. This is the best option to ensure a potentially dangerous electronic product is not compromised. Furthermore, electronic fences are installed to protect our furry companions, and the best way to ensure their safety is to have that hidden fence installed by trained professionals who will provide the highest level of security and function.
With such a wide network of local distributors to supply and install a hidden fence near you, your only problem may be which of the many locations to choose from. All under the direction and standard of the head supplier Hidden Fence, quality is guaranteed no matter which location is chosen.
We are excited to help you along with your process of purchasing and installing a new containment system for your beloved pet. Without a doubt, there is an invisible dog fence installer near you ready to guide you every step of the way. From Queensland, the Gold Coast and even the Northern Territory, this investment is not only accessible from wherever you reside in Australia but comes complete with a quality guarantee and the option of professional installation and training.
Reach out to us today to create a safe, habitable environment for your pet.  You'll enjoy newfound peace of mind that your four-legged friend is still free to run and play while also being free from the harm of the world beyond their new hidden fence! To find an invisible dog fence installer near you, search here or send us an enquiry.