We often get asked when people phone to enquire about our products and services if we have shock collars for dogs and when should you shock a dog with a shock collar?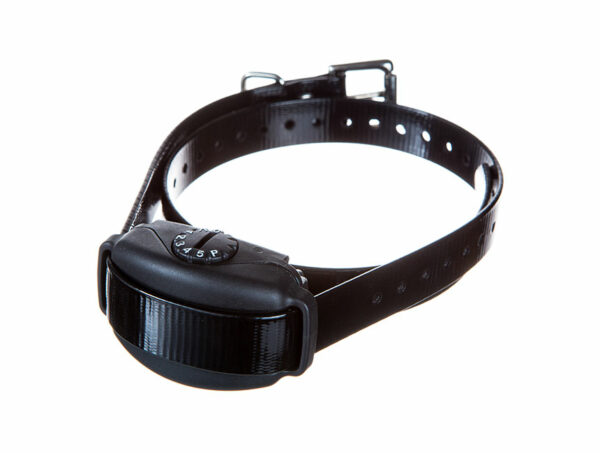 These questions are asked because dog or cat owners are having a behavioural problem they want to address and because the term shock collar has been around for a while and is the layperson's way of describing anti-barking collars and dog training collars. They are also often referred to as electric collars for both cats and dogs.
The short answer to both these questions is "No" and "Never!" at least not in the traditional sense of the word. The products we use at Hidden Fence are not harmful and do not hurt your pet.
So why the confusion? It is possible some people relate the technology used in traditional electric fences to control livestock with our products. This technology has been around for a long time. While many of our clients may have heard of dog collars to control barking, they don't really know how they work or what they are called – hence the common terms, dog shock collars, shock collar, electric collar, electric dog collar and sometimes anti-barking collars. We understand where this confusion comes from and we are happy to explain how our various products work.
All our dog and cat training collars do provide an electronic stimulus that is used as part of a training and conditioning program with the purpose of correcting unwanted behaviour in a positive way. The stimulus given by the cat or dog collar will progress from an audible stimulus to vibration then to what some people describe as a shock. This "shock" actually feels more like the static shock you would get from static electricity or the sensation you might get by using a TENS machine. It does not hurt your pet – rather distracts it and reminds your dog or cat of their training. The sensation is a far cry from the sensation you would get touching an electric fence.
No responsible pet owner would want to use a product that would hurt their beloved pooch or fur baby so we understand you will have questions. When you do enquire we will do our best to understand the problem you are having with your pet, their environment and your lifestyle. We can then recommend a suitable solution. This may be simply product based or may involve some training through either online videos or professional one on one training.
Of paramount importance is the welfare of your pet, balanced with the needs of your entire family. If you are having a problem with excessive barking give us a call and talk to us about how our anti-barking dog training collars can help you. We do also have cat training collars that primarily relate to perimeter control and safety.
Click on the link below to order your Bark Collar or Contact Us for more information