There are many different types of dog training collars available to assist dog owners in training or conditioning their dogs to behave in a desirable manner. It makes perfect sense to use all the tools and techniques available to you to teach your dog acceptable behaviour. Dog training collars are a very useful training tool and are becoming more and more popular as dog owners realise training collars can be used to develop good habits in dogs right out the outset, even when dogs are very young.
There are three main categories of dog training collars: anti-barking collars, remote training collars and walking training collars.
Anti-Barking Collars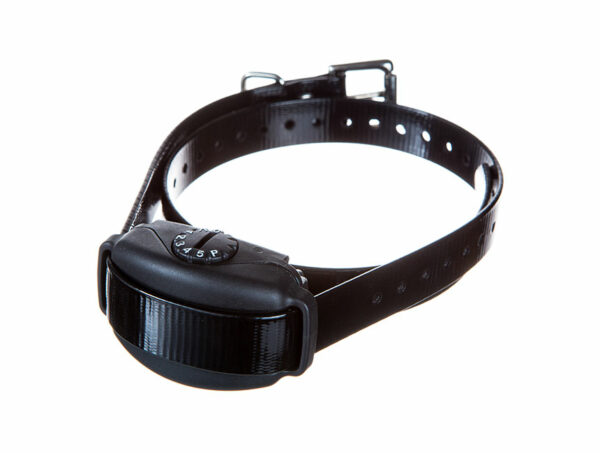 Anti-barking collars are perhaps the most well-known type of training collar. Anti-barking collars were developed to address the problem of dogs barking excessively. There are many reasons dogs bark excessively and correcting the problem can be a bit tricky, especially if the dog's owners are not at home all day. Anti-barking collars have the advantage of reminding your dog about their behaviour training even when you are not there to correct them. Anti-barking collars can be introduced to an adult dog to address an emerging barking problem, perhaps due to a change in the owner's circumstances or time at home. Anti-barking collars can also be used in the initial training phase of very young dogs to develop good habits right from the start. The best outcomes from anti-barking collars occur when your dog is introduced to the anti-barking collar in a fun and responsible way with lots of positive reinforcement. Talk to us about some helpful strategies to use during the training phase. Anti-barking collars from Hidden Fence have many inbuilt features to optimise your pets experience including 7 adjustable settings, progressive levels, bark forgiveness, bark counter, long-lasting battery, battery indicator and are also lightweight and waterproof.
More detailed information can be found at
Remote Training Collars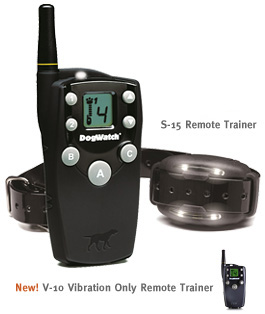 Remote training collars are a popular type of dog training collar as they help to provide your dog with greater freedom and flexibility in a range of settings including at home and when out and about in public. Remote dog training collars are particularly useful for dogs who are reluctant to come when called, get too friendly with other dogs or people or even get a bit excited and bark too much when greeting others.
Our BigLeash model has a range of up to 800 metres allowing your pet to roam and run freely while still being in direct contact with you – perfect for long runs on the beach or in the bush. Think of the system a little bit like a remote control for your TV – except you are remotely controlling your dog. Other people like to think of remote training collars as an invisible, very long lead which allows you to retain control of your dog at all times.
Some remote training collar systems also have the option of managing two dogs from the same transmitter – providing obvious efficiency and convenience.
More detailed information can be found at
Walking Training Collars
Walking training collars enhance the walking experience for you and your dog by correcting over enthusiastic behaviours such as leash pulling. Through a system of microprocessors and sensors the dog walking collar allows you to walk your dog without being pulled down the street.
Dog walking collars provide a much nicer experience than traditional halter or choker collars.
To see the walking training collar in action watch this short video
For more detailed information visit
All of these products can be easily ordered online through Hidden Fence. We can also provide you with instructions on how to train your dog with the various dog training collars. For more targeted training, one on one training sessions for you and your dog can be provided. Please contact us directly if you would like to arrange some customised training.
Check out our shop to purchase our dog training collars