A hidden dog fence or invisible fence is an electric dog fence kit for pet containment that uses technology over a physical barrier to keep your pet safe and contained within your yard. The combination of a transmitter, perimeter wire and dog collar work together to prevent your dog from escaping or leaving a designated area. This type of system is effective for use with most breeds and temperaments of dogs. These types of fences are commonly called electric fences even though the term is not technically accurate and reflects past technology.
These pet electric systems require installation and there are different products available depending on your preferred method of installation. If you are handy yourself and feel confident, then a DIY option may be suitable. For the rest of us though, a professionally installed solution is probably the better choice.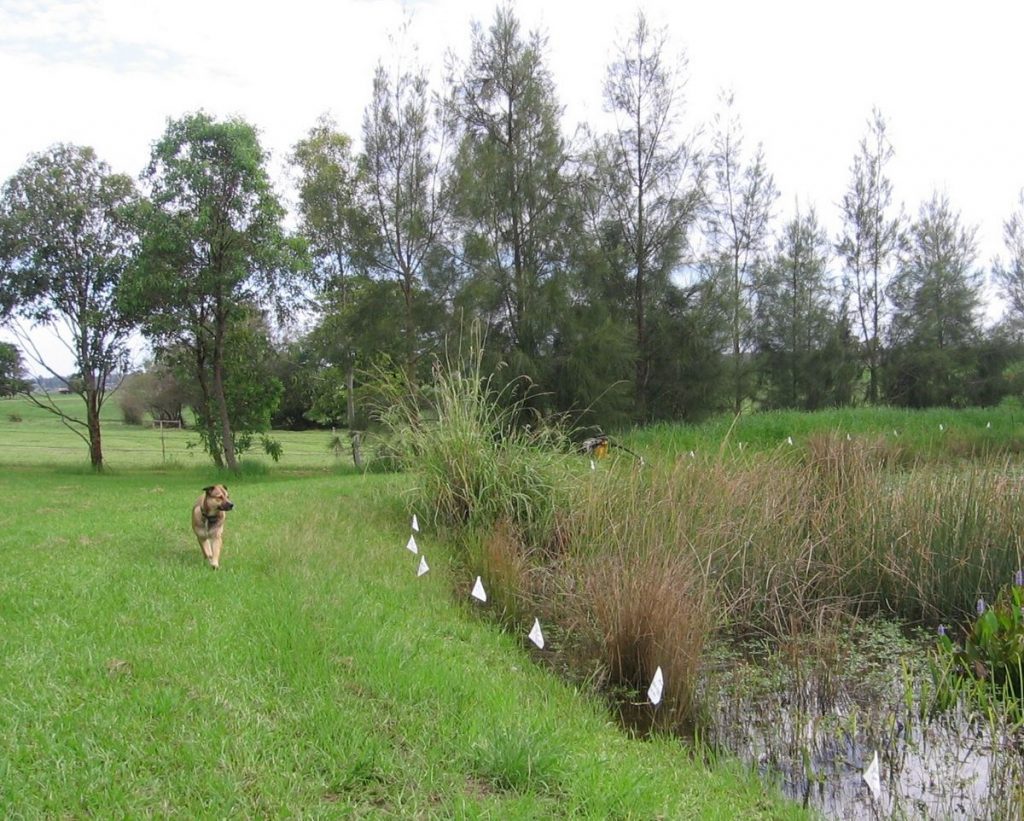 DIY Install
Who doesn't love a weekend DIY project? If DIY is your thing and you are looking for solutions to keep your dog safe and contained in your backyard, then Hidden Fence has 2 DIY dog electric fence kits that you should consider.
The DogWatch DIY dog fence is a comprehensive hidden dog fence solution that is designed for use with any breed of dog and to keep them contained within any yard. The 1200FMD DIY dog fence is the base DIY install kit provided by Hidden Fence. The electric dog fence kit includes everything you need to complete your installation yourself and keep your dog secure.
The DIY dog fence kit includes the transmitter, dog fence collar, a surge protector, 150m of heavy-duty perimeter cable and training flags. The perimeter cable can be installed either above or below ground but needs to encircle the entire area that you wish to contain your dog in.

For those looking for a DIY dog electric fence kit that is a little more advanced, Hidden Fence provides the Smart Fence DIY Dog Fence. This kit includes all the great features of the 1200FMD with the added benefit of integrating with your smartphone or device. This allows you to monitor your system from your phone and receive notifications and alerts when something requires your attention.
Both DIY electric dog fence kits have a guaranteed 2 year battery life and a 3 year warranty, and the included dog collar is waterproof to ensure it withstands anywhere your dog goes.
Professional Installation
Your yard may be too complicated for a DIY install, or you may not have the time or skills to be able to complete this install yourself. For this purpose, Hidden Fence offers professional installation services to those who need them. Our installers in Brisbane and other areas can assist not only in the installation of your hidden dog fence, but in helping to train and condition your dog as well.
If you choose to have your pet electric fence professionally installed, a Hidden Fence consultant will begin by designing the perfect system for your yard and your pet. This is followed by the installation which includes laying the perimeter cable wherever it is required, including under driveways.
Finally, your hidden fence professional installer will work with you and your dog in conditioning them to get used to the hidden fence system. This is an important step to maximise the effectiveness of your system and ensures your dog understands how it operates.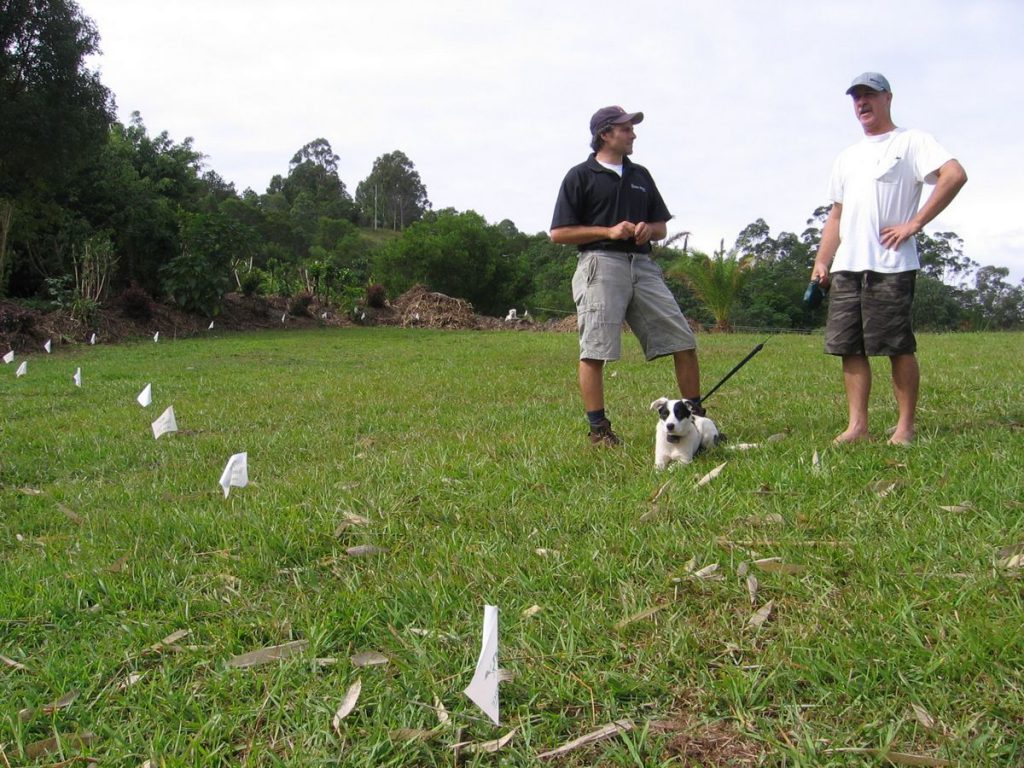 Whether you choose professional installation or a DIY dog fence kit, Hidden Fence has industry-leading options for you to consider. Enquire via our website today or contact one of the Hidden Fence professional installers directly to start keeping your dog safe and secure in your yard.