If you're in the market for a new wireless pet fence, or if it's your first one ever… you probably want a better understanding of how they work.  When I installed an electric fence for my golden lab, the first thing on my mind was safety.  How safe is this thing for my dog?  And if your pet's anything like mine, how fool proof exactly is a wireless pet fence?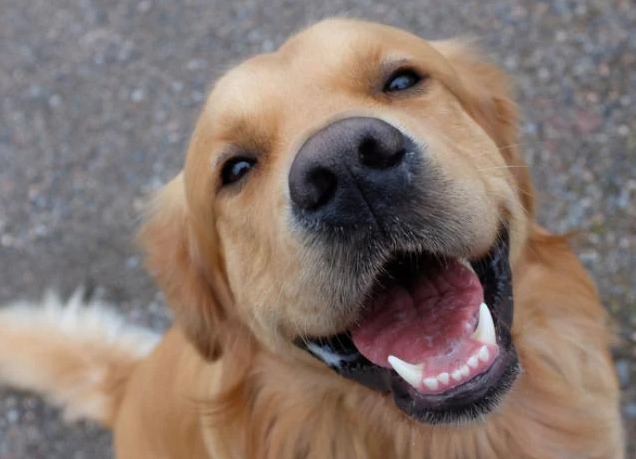 We did some research on wireless pet fences, so you don't have to.

How does a wireless dog fence work?
A wireless dog fence works with two components.  The wireless fence itself is a wire cable that is placed around a property boundary, below the ground to make it hidden or invisible or directly on a fence.  The second part of a wireless dog fence system is the dog's collar.  A signal is sent through the installed wire cable, to be detected by the collar if too close in proximity.  If the dog is too close to the fence or boundary, a noise is emitted as a warning signal to move away.  If the dog doesn't move away from the fence, a non-harmful electrical shock is delivered to the dog's collar until he no longer tries to step outside the boundary of the fence. For a more detailed explanation of how a wireless pet fence works, visit our description page here. 
How does a wireless cat fence work?
Almost exactly like a dog fence, a wireless cat fence follows the exact same mechanism as a wireless dog fence. A wire cable is installed along the perimeter of a boundary off limits to your feline, and a collar is applied to their neck. Again, a signal is sent through this wire cable, and picked up by the collar. When the cat goes too close to the wireless fence, a warning sound is made to signal the cat to move away from the barrier. If the cat ignores the warning sound, a small electrical impulse is delivered to the cat until their behavior is conditioned to not go near the wireless fence at all. The only major difference in wireless cat fences and wireless dog fences is the amount of electrical impulse that may need to be delivered as these animals often greatly differ in size. A cat would use a significantly smaller electric stimulus than a larger breed of dog, and this can all be modified within the settings of the collar.
There are also variations available that use a wireless transmitter disc – perfect for indoor use.
Can you see a wireless pet fence?
Depending on where you've installed your wire cable as the barrier for your wireless pet fence, you may be able to see the wire cable.  If the wire cable is installed directly on a fence, you will be able to somewhat see the wireless pet fence.  When the wire cable is installed below ground level or hidden within a property boundary; the only implication that the wireless fence is there is through signals delivered to the paired collar or by sighting the transmitter/controller base station which connects directly to the electric pet fence.  
Essentially, you will not be able to see the wireless pet fence.
Is a pet electric fence easy to install?
While not all electric fences are easy to install, Hidden Fence has created a specific line of electric fences that are easy to install and even branded as 'DIY'. These fences come packaged as dog electric fence kits with user friendly instructions and very straightforward step by step guidance for self-installation. These electric pet fences are fully self-programmable and do not require hard digging/burial.
Hidden Fence also offers professional installation for other versions of wireless pet fences. These fences are also able to be self-installed but where problems may arise, a professional is always available.
Are wireless DIY pet fences available through Hidden Fence?
If you are in the market for a wireless DIY pet fence, look no further than Hidden Fence for your supply and installation needs.  Well reviewed as the only professional invisible electronic pet fence expert in Australia, they've been the safest leading fencing system for over three decades. Hidden fence offers wireless DIY pet fences for both dogs and cats.
Yes, DIY electric pet fences are easy to install. Whether you're looking for a simple DIY hidden dog fence to install yourself, or a bigger hidden pet fence that encompasses more area; an invisible fence is the answer to the security and safety problems your pet faces.  Don't risk another attempt at escape, or furthermore, an opportunity to condition and correct problematic behaviour.  Enquire about the best hidden dog fence for your specific situation here.